Weekly Feed: El Teatro Campesino, Protecting The Reservation, Realities of Local Food, and more
By Rachel Rudi, Digital Contributor
•
El Teatro Campesino has created powerful, boundary-crossing work in San Juan Bautista, California for over forty years. Below, composer Daniel Valdez discussing Cancion De San Juan: Oratorio of a Mission Town.
Story One: The Research
from
El Teatro Campesino
on
Vimeo
.
From the Cancion De San Juan online exhibition:
Through CANCIÓN DE SAN JUAN: ORATORIO OF A MISSION TOWN, El Teatro Campesino and composer Daniel Valdez hoped to honor history's forgotten voices by telling human stories through music and images – evoking the moments and memories of real people who lived and died staking a claim to this little corner of the world. Together these stories, researched and collected by current residents of San Juan Bautista, were woven into an epic tapestry that unfolded as a paean to the rise, fall and constant rebirth of a small town in all its multicultural glory. CANCIÓN DE SAN JUAN: ORATORIO OF A MISSION TOWN explored the many transformations experienced by the people of this region – and their perseverance, resilience and stubborn refusal to cease existing in the face of overwhelming odds.
• "I wish a lot of people could see this. This is something that's going on in the reservation: This don't look too cool." Appalling news from Wyoming: 
Loophole Lets Toxic Flow Over Indian Land, Elizabeth Shogren, NPR
• "A hundred years ago, when extension was founded, one-third of our nation's population was involved in agriculture…. We need extension today, more than ever, because our society is growing not only in size, but also in the nature and complexity of its problems:"
Extension Programs, Now A Century Old, Remain Relevant as They Face New Challenges, Speaker Says, Scott Carlson, Chronicle of Higher Education 
• Shelby Grebenc, a Colorado poultry farmer in her teens, writes beautifully in The Denver Post: "If you want sustainable, wholesome, pasture-raised organic, hormone- and antibiotic-free food, you have to support it. You cannot get these things by talking about it and not paying for it."


• A must-read: During World War II, the Rowher and Jerome camps in Arkansas housed over 16,000 Japanese Americans. An intern at the University of Arkansas's Institute on Race and Ethnicity considers the legacy of these camps and their relation to contemporary American life:
Reflections on Rowher, Jessica Yamane, The Boiled Down Juice
• "Even as cities from Philadelphia to Chicago to Detroit mobilize to hydrate the food deserts, it's becoming clear that even if you make fresh produce affordable, people may not buy it."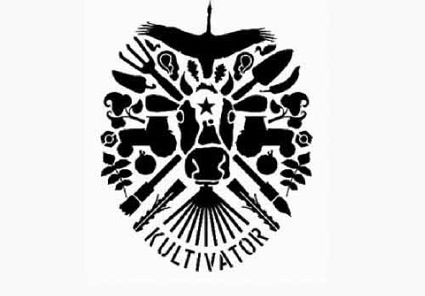 •
"Kultivator is an experimental cooperation of organic farming and visual art practice, situated in rural village Dyestad, on the Island of Oland on the southeast coast of Sweden. By installing certain functions in abandoned farm facilities, near to the active agriculture community, Kultivator provides a meeting and workign space that points out the parallels between provision production and art practice, between concrete and abstract processes for survival Kultivator initiates and executes  meetings between idealism and realism, hoping that fruitful cooperations should should take form." 
• Welcome to Shelbyville "takes an intimate look at a southern town as its residents – whites and African =Americans, Latinos and Somalis – grapple with their beliefs, their histories and their evolving ways of life:"
•
Mark Your Calendars: The 2012 Rural Arts & Culture Summit will happen this June 5–6, in Morris, Minnesota, hosted by the Center for Small Towns at University of Minnesota-Morris. We will be sharing much more on this event in the coming months — ple

ase

plan to join us there!